White Night FREE transport - Bringing art and audience together throughout the region.
Bookings essential and numbers are limited for both tours: Please email whitenight@aaf.co.nz stating names of all passengers, tour name and phone contacts. For Arts in the Hood bus tour please also state your pick up point.
1. GALLERY HOPPER: Tour departs Q Theatre at 5:45pm and returns at 9:30pm.
GALLERY HOPPER TOUR IS NOW AT CAPACITY - NO MORE BOOKINGS AVAILABLE
Hop on board and illuminate your world of visual arts by venturing out to places you may not usually go.
Upon departure you will be amused by French brass band Les Grooms, and on the way you'll stop at some of Auckland's finest galleries and venues, sampling the work of local and international artists - a smorgasbord of visual delights.
See full schedule outlined below or visit here for PDF version with links.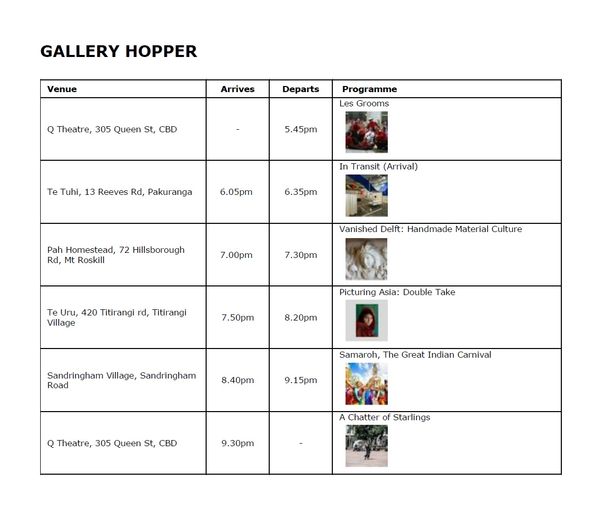 2. ARTS IN THE HOOD: Tour departs Fresh Gallery Ōtara at 5:00pm and returns at 10:50pm. Departs Mangere Arts Centre at 5:30pm and returns at 11:15pm.
Experience the diversity of arts that Auckland has to offer as you adventure from 'hood' to 'hood' taking in arts and entertainment across Auckland.
Encounter artists at work, join in with performances and experience local community offerings on and off the streets, including some of the Festival's Whānui projects - a collection of participatory art projects celebrating community.
See full schedule outlined below or visit here for PDF version with links.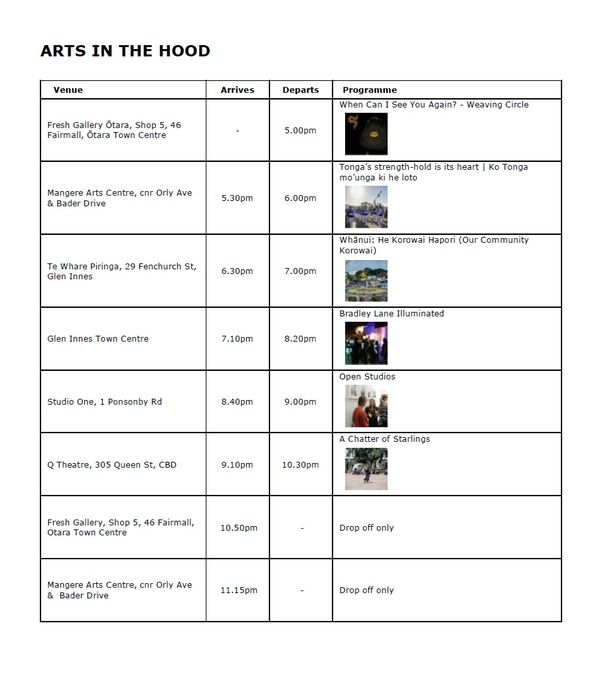 3. NEIGHBOURHOOD BUS SHUTTLES:
No bookings required - Look out for the bus stop signs below in each area!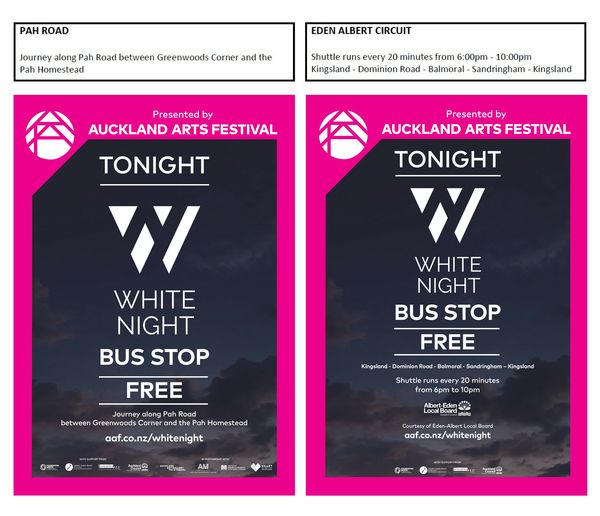 *All departure and arrival times are approximate and subject to traffic conditions. Keep an eye out for updates on Twitter: @whitenightakl #whitenightakl 
WHITE NIGHT - PUBLIC TRANSPORT (normal fares apply)
You can also get around central Auckland using CityLink and Innerlink buses. Visit www.at.govt.nz/link for full list of stops, times and fares
InnerLink Bus (green) - runs every 15 mins (last bus departs Britomart 11pm, approx 45 min round-trip).*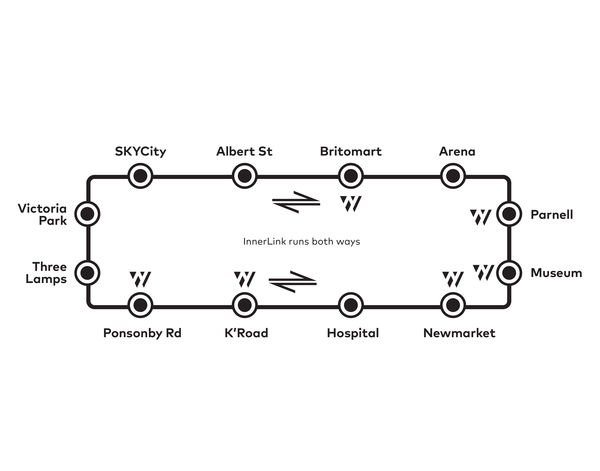 CityLink Bus (red) - runs every 7 to 8 mins (last bus departs Britomart 11.25pm, approx. 50 min round-trip).*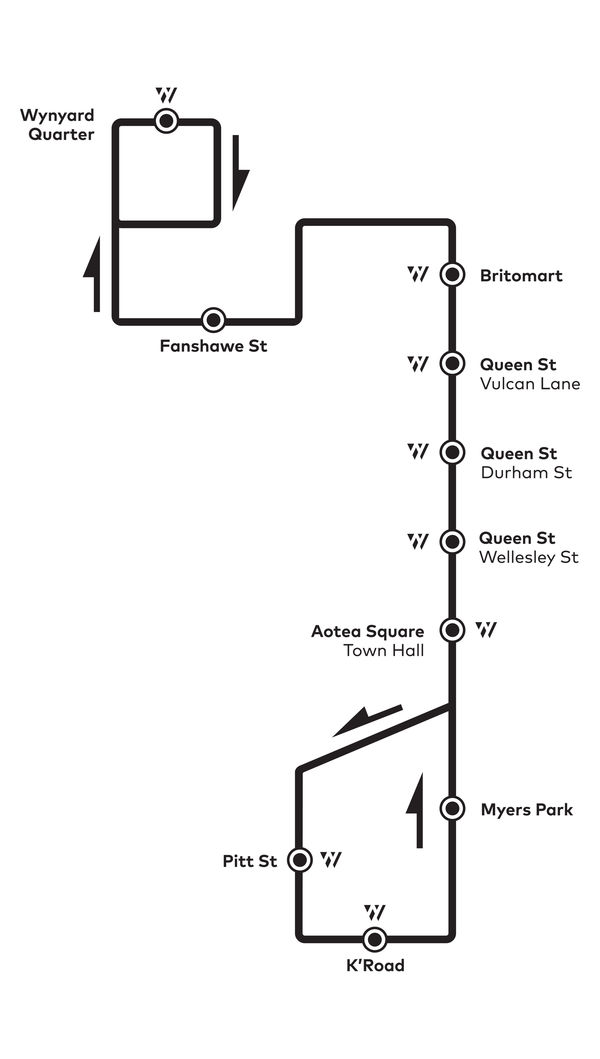 *Frequency may vary. Due to construction, Albert Street InnerLink bus stop is not currently operating. For a full list of stops see www.at.govt.nz/link